Bartik : a new face for drupal
Submitted by

Seb

on 15/08/2010 - 02:08
Drupal 7 alpha 6 is now out, and the issue queue has never been so thin (under 40 issues
), and it shows some surprises, as the new default theme : Bartik.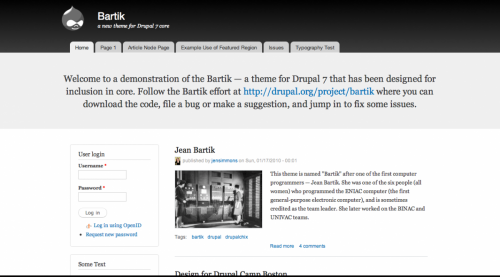 It will replace the theme used after installation... So bad for this old Garland after four years of good services! 
His successor, named after one of the first programmers, worked on the ENIAC, Jean Bartik. Its goal is to bring a fresh and new image to the next release of Drupal. Its design is modern, clean and flexible and is well appreciated with the new administration theme : Seven.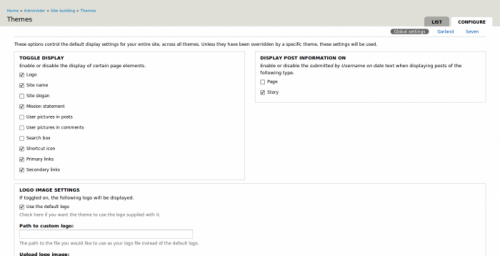 A new feature that Garland did not have is that it supports full right-to-left wiriting (RTL), it means that blocks will be also moved when RTL is active. Other themes were also in competition to be part of the new Drupal core : Corolla (demo) and Busy (demo), but Bartik's team must have made a better work
.
This new theme is part of refresh process of the community websites, a new look is on the way: a theme named Blue Cheeze. New versions can now be seen for some of them like localize.drupal.org and association.drupal.org, others like api.drupal.org and the main website are in test phase. Note that the main website will show a new dashboard, customizable, replacing links to followed issues queues and other blocks in the sidebar.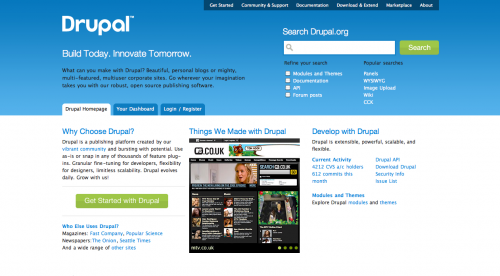 What do you think of this? In my opinion, I hope that all these little news will bring a new image of Drupal and grow the community bigger!